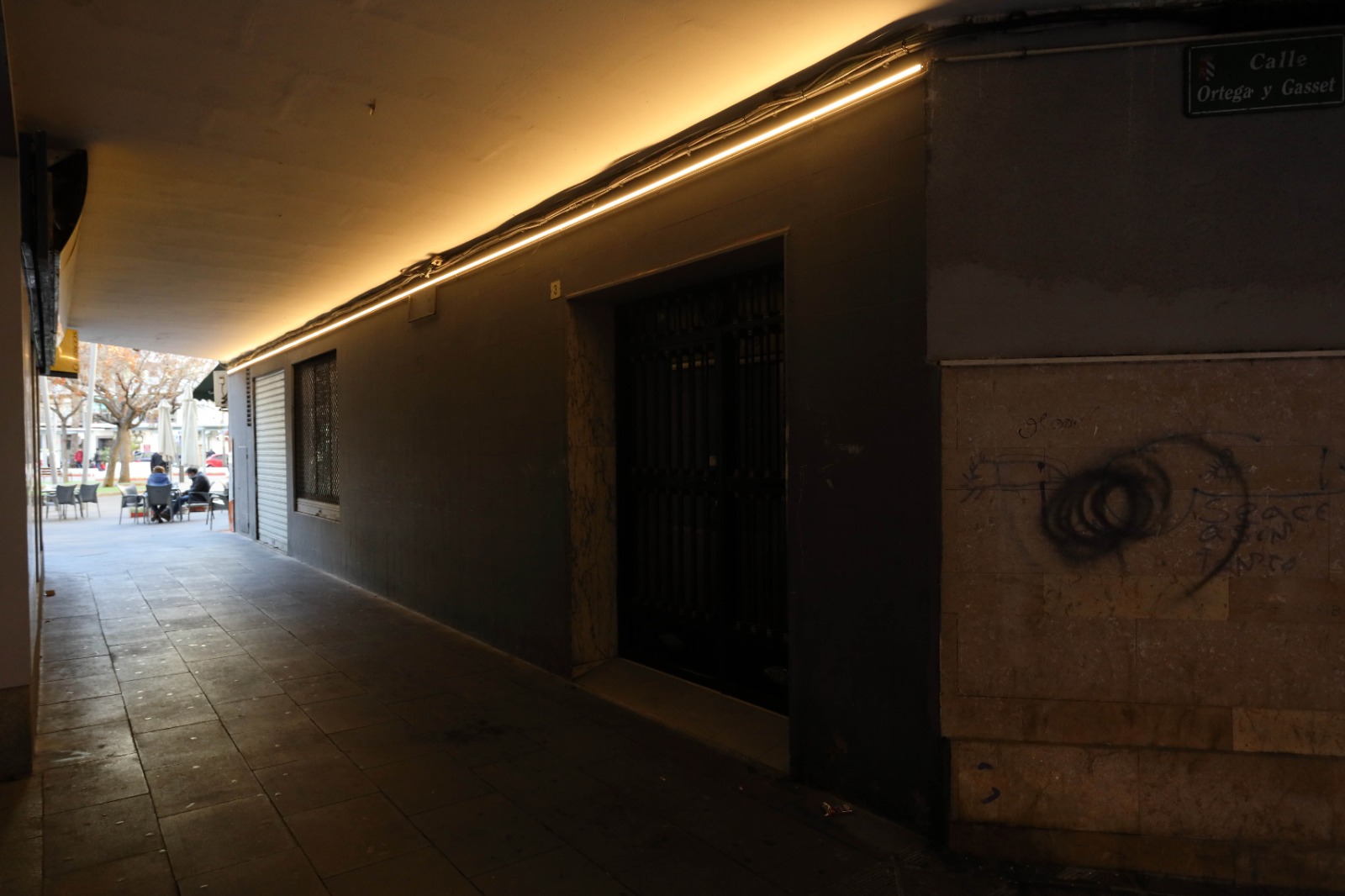 El proyecto plantea representar un tramo del Braç de Quart, un ramal de la acequia de Mislata, mediante la instalación de una línea de luz en el pasadizo que une la plaza Juan XXXIII y la calle Ortega y Gasset. La línea de luz se intensifica en función de la cantidad de agua que fluye en dicho brazo.

En los planos de la Comunidad de Regantes vemos como la parte izquierda de la acequia de Mislata se divide en el Brazo de Quart que atraviesa Mislata. Después de alcanzar la calle Doctor Marañón, cruza la plaza Juan XXIII en diagonal para luego seguir la calle Ortega y Gasset y verter sobre la acequia de Favara. Este recorrido es invisible ya que ese tramo está totalmente canalizado. Su existencia solo se puede intuir por la presencia de rejillas y placas de alcantarilla que recogen el agua de lluvia. Pues, hoy en día las acequias en zonas urbanizadas suelen servir de red de saneamiento de aguas pluviales.

Este proyecto quiere con un gesto sencillo reconectar los habitantes con este patrimonio hidráulico y rural de manera poética en un entorno y un paisaje muy urbanizado y muy denso. Por ese mismo motivo esta intervención no se impone formalmente sino se inserta discretamente en un lugar donde, además, un aporte lumínico supondría una pequeña mejoría en el día a día de los/las vecinos/as. Esta instalación destaca también una cierta concomitancia entre un pasadizo oscuro muy frecuentado y un conducto subterráneo recorrido por el agua, visibilizando con dos estrategias distintas.







The project proposes to represent a section of the Braç de Quart, a branch of the Mislata ditch, by installing a light line in the passageway that connects Juan XXXIII square and Ortega y Gasset street. The line of light intensifies depending on the amount of water flowing in said arm.

In the plans of the Irrigation Community we see how the left part of the Mislata ditch is divided into the Brazo de Quart that crosses Mislata. After reaching Doctor Marañón street, cross Plaza Juan XXIII diagonally and then follow Ortega y Gasset street and pour over the Favara ditch. This route is invisible since this section is totally canalized. Its existence can only be intuited by the presence of grates and sewer plates that collect rainwater. Well, nowadays ditches in built-up areas usually serve as a rainwater sanitation network.

This project wants with a simple gesture to reconnect the inhabitants with this hydraulic and rural heritage in a poetic way in a highly urbanized and very dense environment and landscape. For this same reason, this intervention is not formally imposed but is discreetly inserted in a place where, in addition, a contribution of light would mean a small improvement in the daily life of the residents. This installation also highlights a certain concomitance between a dark, highly frequented passageway and an underground conduit run by water, making it visible with two different strategies.