Con Ignacio Ferri
2009
Valencia, España

Remodelación de un ático para Antonio Ladrillo.

Avec Ignacio Ferri
2009
Valence, Espagne

Aménagement de l'attique d'Antonio Ladrillo.

With Ignacio Ferri
2009
Valencia, Spain

Revamping an attic for Antonio Ladrillo.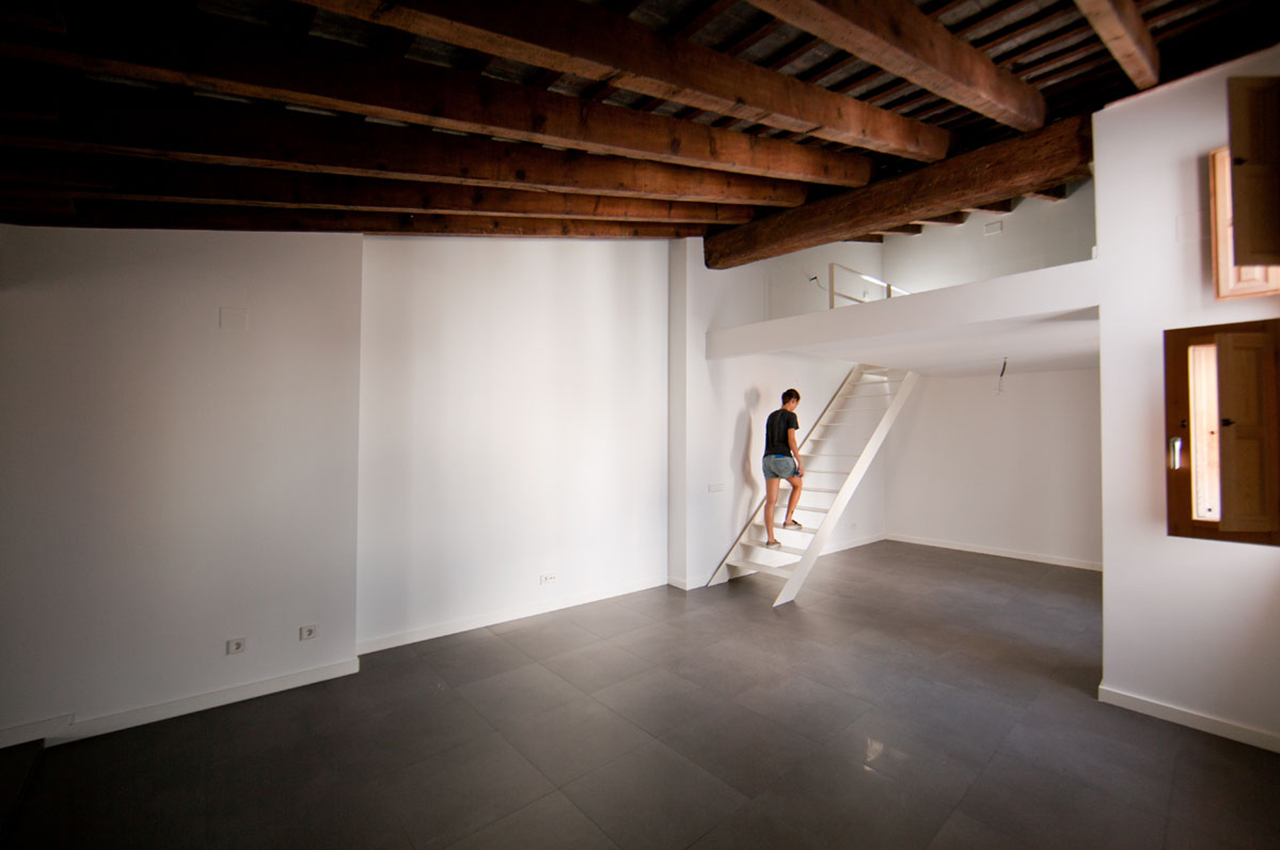 El desafío de la rehabilitación se encuentra siempre en el diálogo entre lo que existe y lo que vamos a descubrir. En los edificios de viviendas de la mitad del siglo XX, la riqueza se encuentra a menudo en la increíble capacidad de sus tipologías para seguir encajando hoy con los usos contemporáneos.
L'enjeu de la réhabilitation se trouve toujours dans le dialogue entre ce qui existe déjà et ce que nous allons découvrir. Concernant les bâtiments ancien d'habitation la richesse se trouve souvent dans l'incroyable capacité de leur typologies à s'adapter encore aujourd'hui aux usages contemporains.
The challenge of rehabilitation is always in the dialogue between what exists and what we are going to discover. In the mid-20th century housing buildings wealth is often found in the incredible capacity of its typologies to continue to fit today with contemporary uses.